Mobile UX designer
​​​​​​​
PicMonkey is a web based photo editor; it's easy to use like instagram but robust like photoshop.
Because we were behind our competitors with releasing an app we were still in the process of moving fast and looking for ways for users to engage with the full site.
"Collections" gives users the ability to save and organize their projects. At the time this feature was only available on the full site. 

We had around 25 million (vocal) users with specific feature requests. Most of them weren't yet doable on mobile. Our goals were to create parity between .com and mobile, make sharing across social channels easier, and add more value to subscriptions.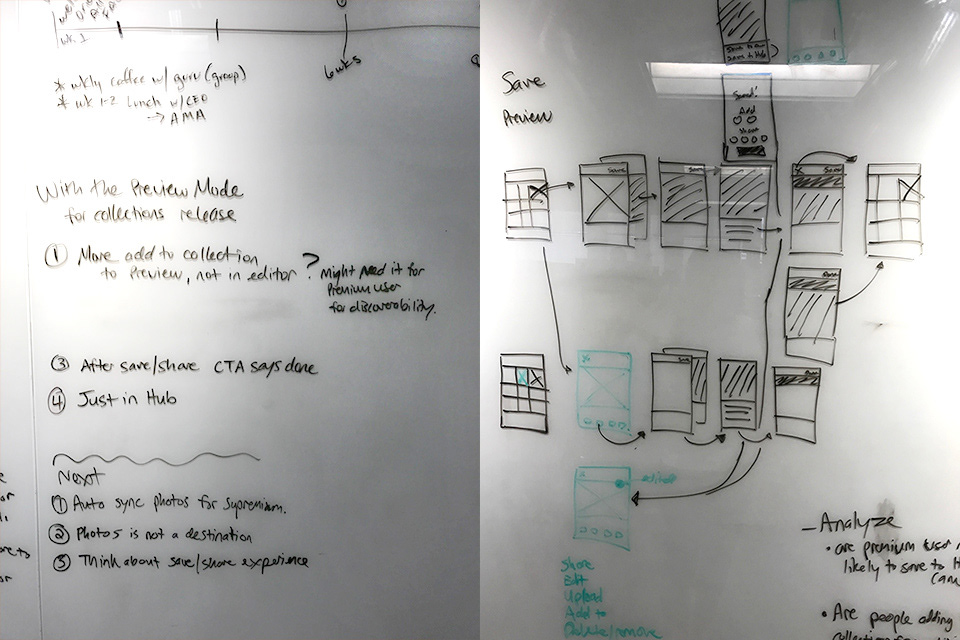 We were working with a lot of ambiguity and moving parts and needed a high level of transparency.
To ensure the team had full visibility and awareness we encouraged the team to get involved in our white board sessions and reviews. We also went to greater lengths to track and communicate decisions and progress.
After gaining a solid understanding of our .com partners' design decisions and conducting an audit of patterns and practices we began mapping user flows. Our goal was to uncover edge cases and awkward UX. During this phase we discovered the need for a "preview mode".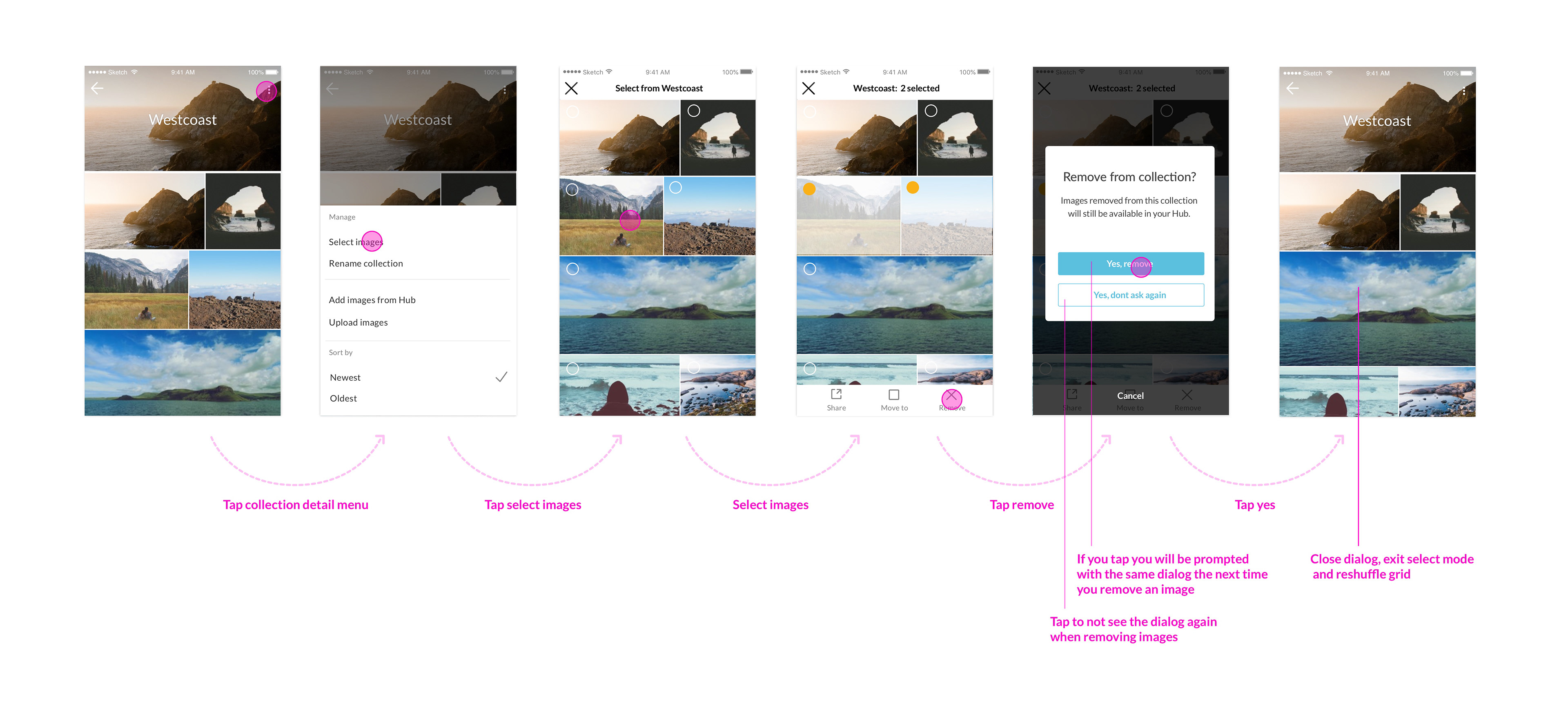 To validate our design decisions we conducted 12 usability studies. We interviewed 6 of our users (mobile and .com) and 6 from our internal team.
We gathered all the information, identifying root problems and potential solutions.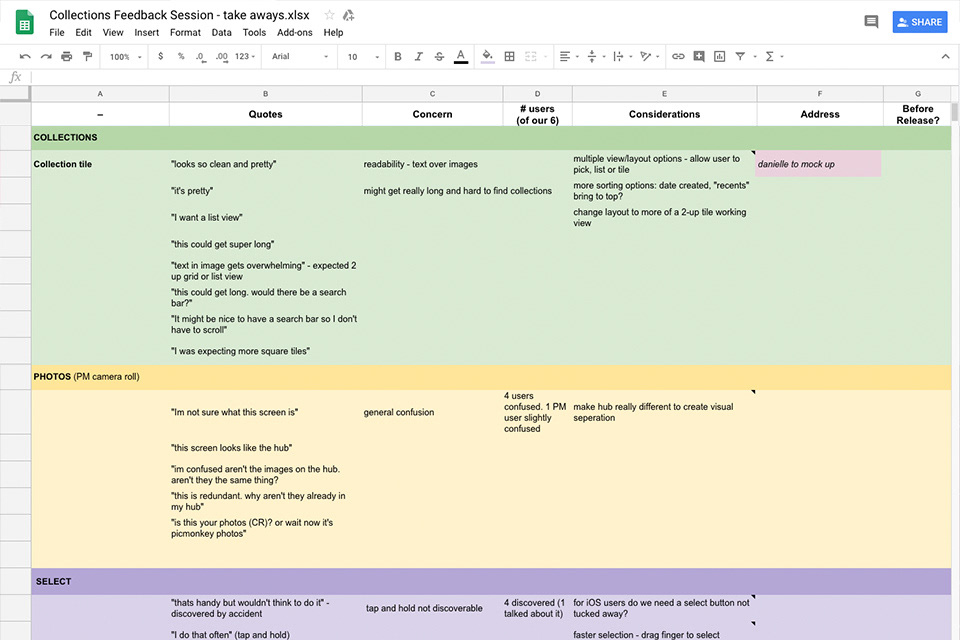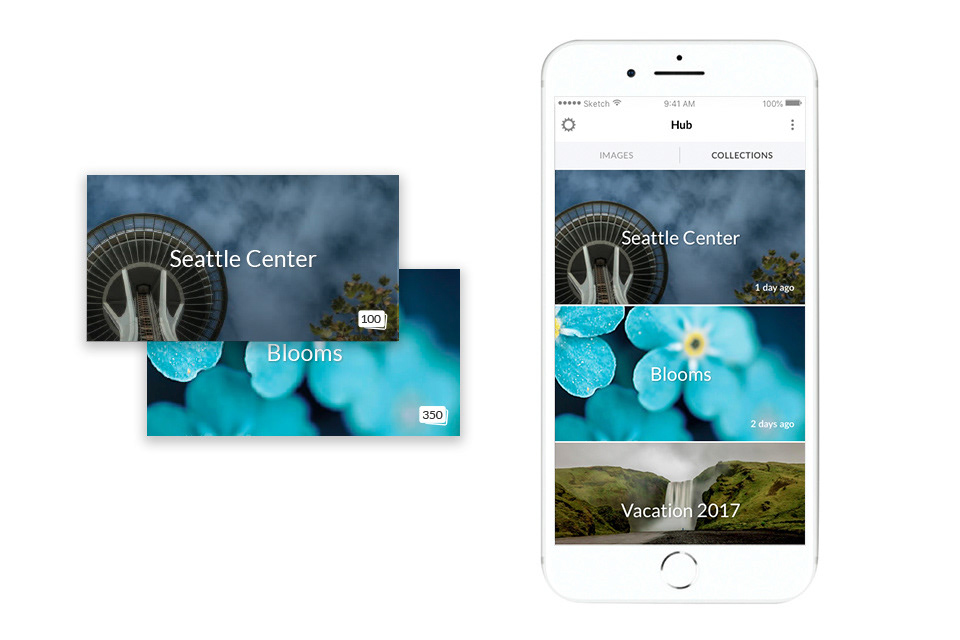 "The number tells me there's a limit to how many projects I can have"
This was surprising feedback and potentially could have been bad for app usage. 
"It feels like I'd have to scroll forever to find anything (tile view)"
Participants enjoyed the look of large tiles but when asked to find a particular collection the treatment wasn't as well liked. We needed to provide a faster way for users to look through their collections. At this time the ability to search was too big of a lift.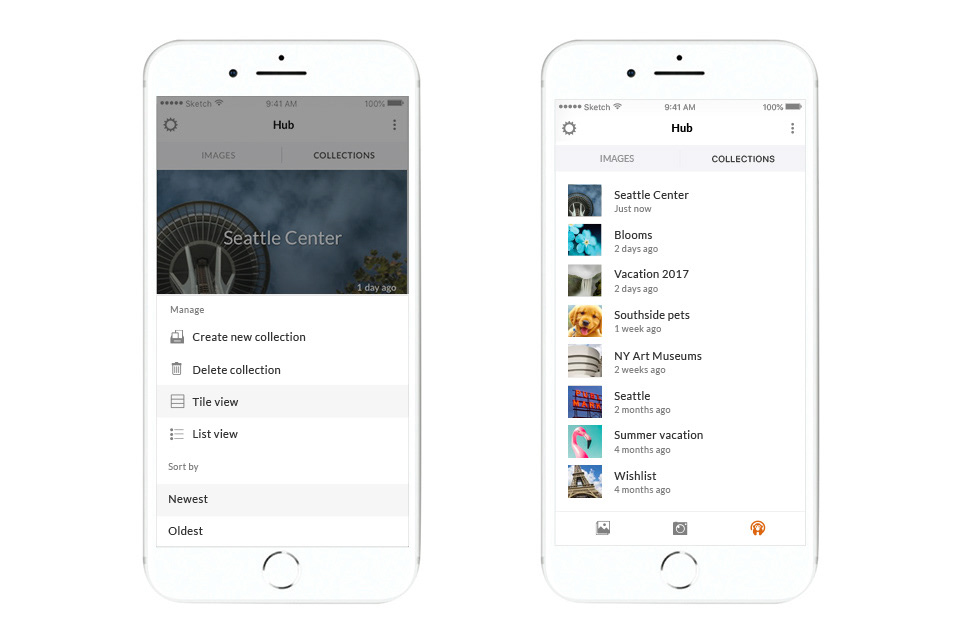 We didn't see as many people upgrading as we'd hoped. We believe that was due to the feature being hidden behind a paywall and not showcasing the update well enough in app store. Most importantly this feature was not a top user request.