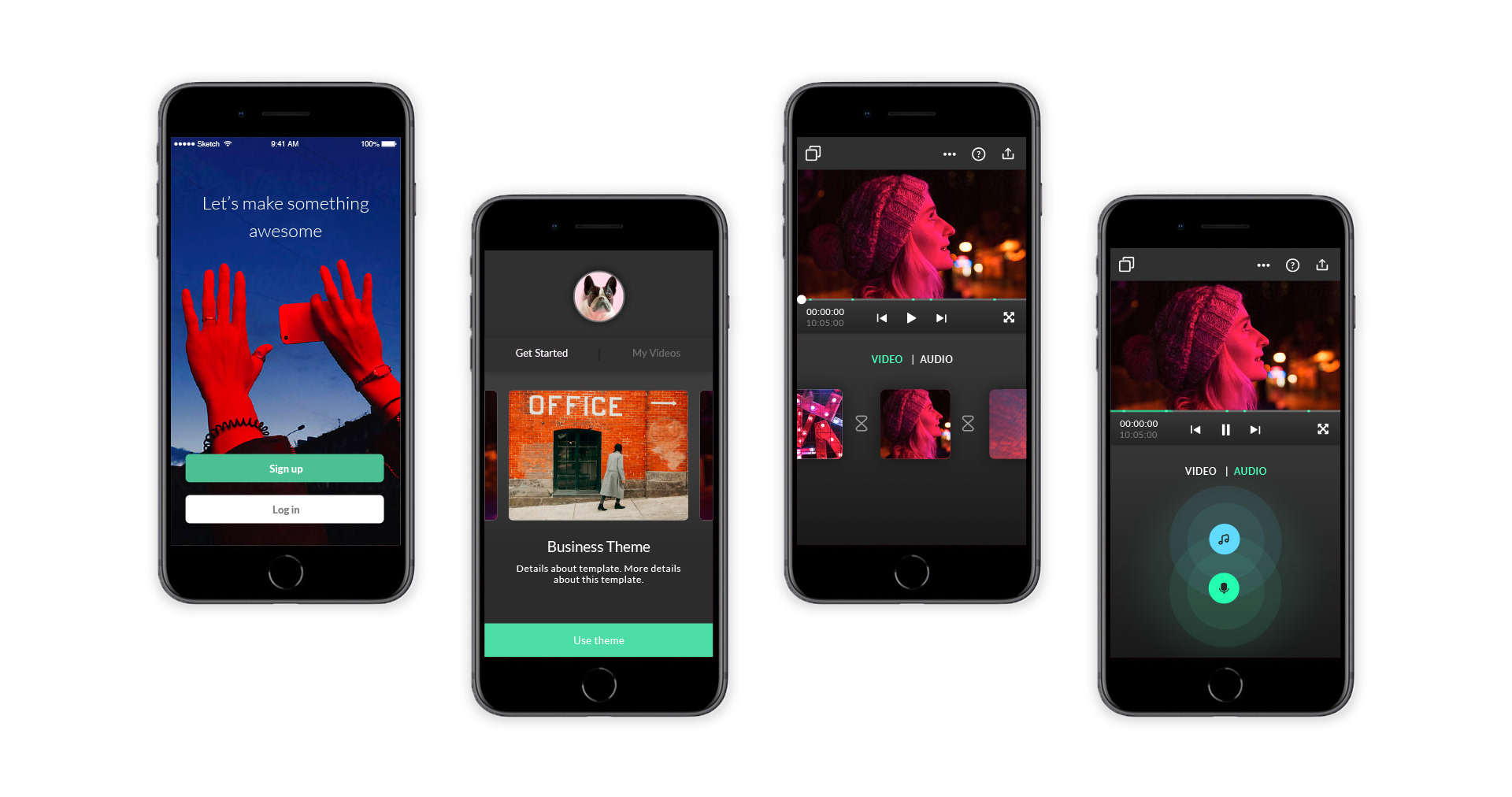 Competitive analysis
Prototypes
User flows
W

ith PicMonkey's growing success around the editor, they decided to expand their product offerings and branch into video. Our goals were to create another simple to use app, similar to the design editor and claim space in the video arena. 
Because there was a sense of urgency to establish space in this market, we were asked to aim for speed versus accuracy. 
Get PicMonkey into the video space by creating a video editor app
We were asked to jump in and start creating ASAP. Part of the exercise was to see what we envisioned with little direction and to aim for speed over perfection. 
​​​​​​​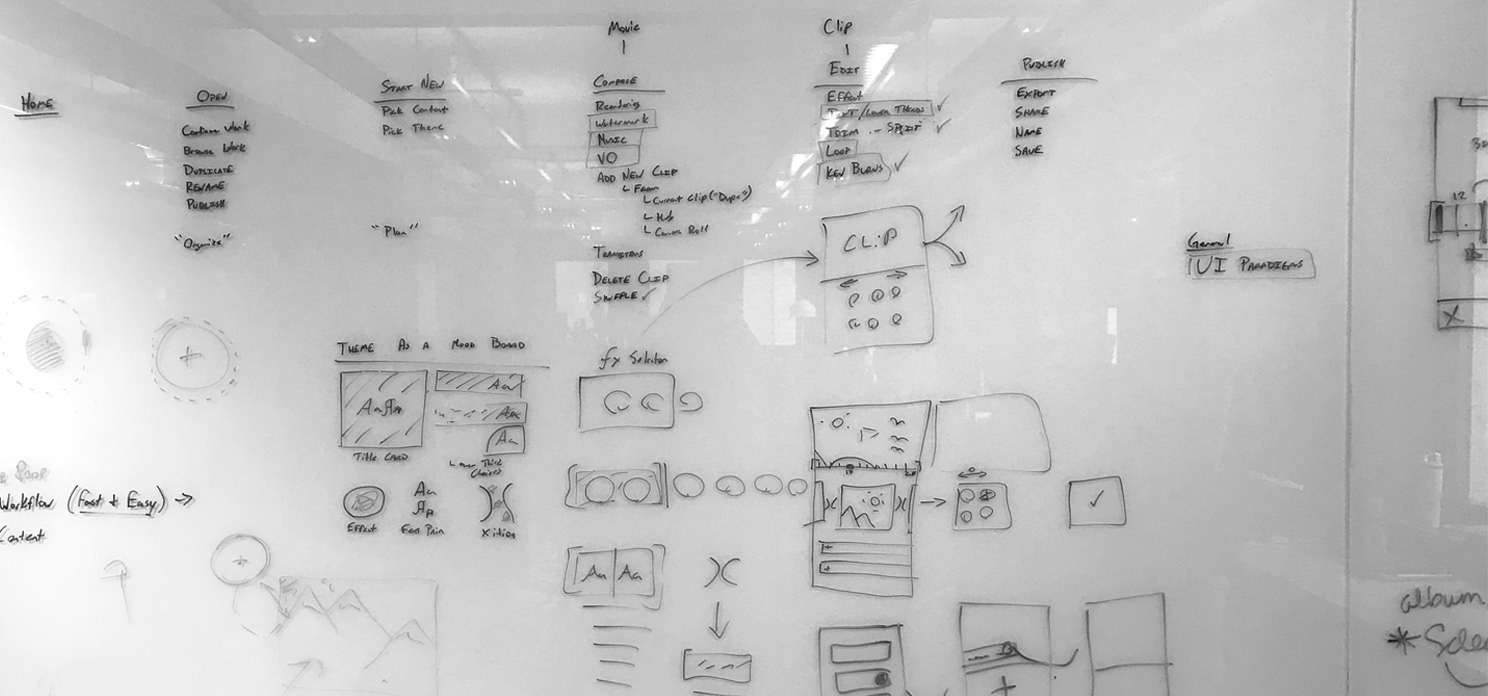 Because we were asked to dive in with no data or support from research, we spent extra time in the video space ourselves. This gap in knowledge led the group to approach the project as if we were the user.  
• Competitive analysis
• Team brainstorms
• Patterns and practices
• User flows
U S E R   F L O W S
​​​​​​​
We dove into visuals and animation to get a better idea of how the app would look and feel.
• Light exploration with UI
• Prototyping primary interactions in Principle

Due to shifts in leadership, VidMonkey was put on hold with the plan of revisiting the work in Q2.
Looking back, we should have found a way of conducting research ourselves to avoid solutioning
We should have pushed back on the request for UI and animation until we worked the core details
Feature requests should have been validated before prioritizing