Microsoft was nearing the laun

ch of their third gen

eration "Surface".  With this release Microsoft was now going to give customers the option to customize; earlier generations were prebuilt with no customization offerings. The need for a configurator was a net new feature for Microsoft store.
Seamlessly integrate a net-new, fully responsive configurator that aligns with "One UI" and meets Surface merchandising needs.
 The configurator needed to be secondary to older prebuilt computers. This was due to the Surface not being entirely customizable; options were limited depending on the model you chose and our buyers' goal was to move older inventory.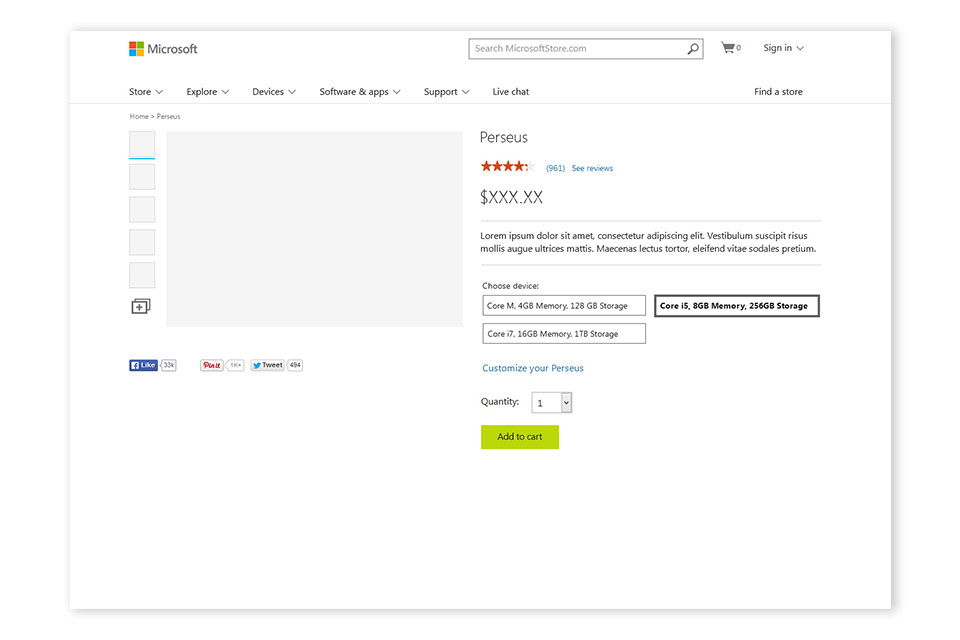 The Surface product display page is where the user chose their Surface model
Revenue was up by 25% in the 4th quarter and drove the most growth that year. Due to weak performance the cheaper Surface 2 was retired from production.